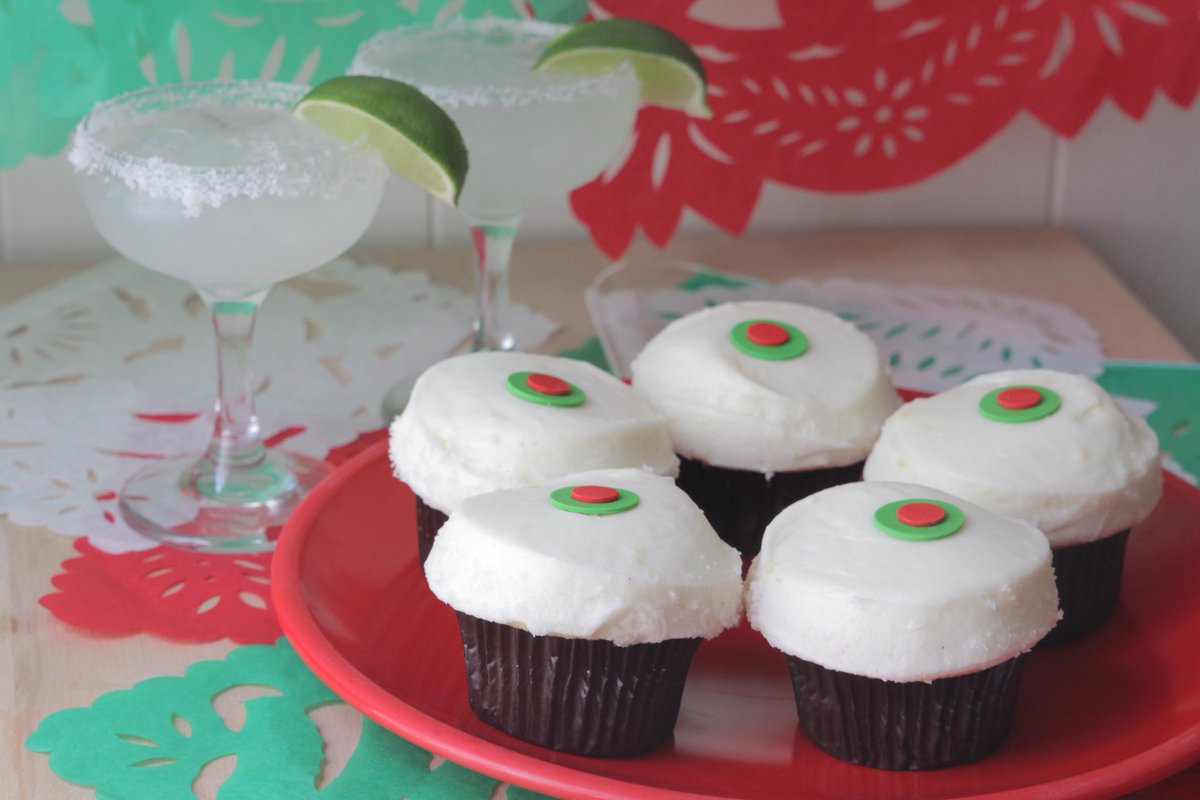 MARGARITA CUPCAKES
Crumbs Bakery Copycat Recipe
Cupcakes:
3 sticks unsalted butter, room temperature
2 1/2 cups granulated sugar
5 eggs
1 1/2 teaspoons vanilla extract
3 cups all purpose flour
1 teaspoon baking powder
1/2 teaspoon baking soda
1/2 teaspoon kosher salt
1 cup buttermilk
zest of 4 limes and 1/4 cup lime juice
Frosting:
1 pound cream cheese
1 pound unsalted butter
1 (16 oz.) box confectioners' sugar
1 tablespoon tequila
green food coloring
To make the cupcakes:
Preheat the oven to 325 degrees. Line a 12 cup muffin tin with paper liners. In a mixer fitted with the paddle attachment beat the butter and sugar until light and fluffy. Then add the eggs, mixing well after each addition, followed by the vanilla extract, lime zest and half of the lime juice. Sift together the flour, baking powder and baking soda into a small bowl. Then, with the mixer on low speed, add the flour mixture to the butter mixture, alternating with the buttermilk and ending with the flour. Fill each cup 3/4 full with batter. Bake for about 20 to 25 minutes, or until the center of the cupcakes spring back when touched. Cool completely before frosting.
To make the frosting:
Cream together the butter and cream cheese until totally smooth. Then add the sugar, tequila, and remaining lime juice and beat until smooth. Add a few drops of food coloring and stir well. Frost the cupcakes once they have cooled. Makes a Dozen.